Overview
If you are geo tagging the Assets you are servicing, then you have the capability of viewing Assets overlaid on a map.
How to view Assets on a Map
1. Open the [Property & Asset Map] screen from the [Records] menu
2. Select the [Assets] option and any other Filters to view the Assets you are interested in viewing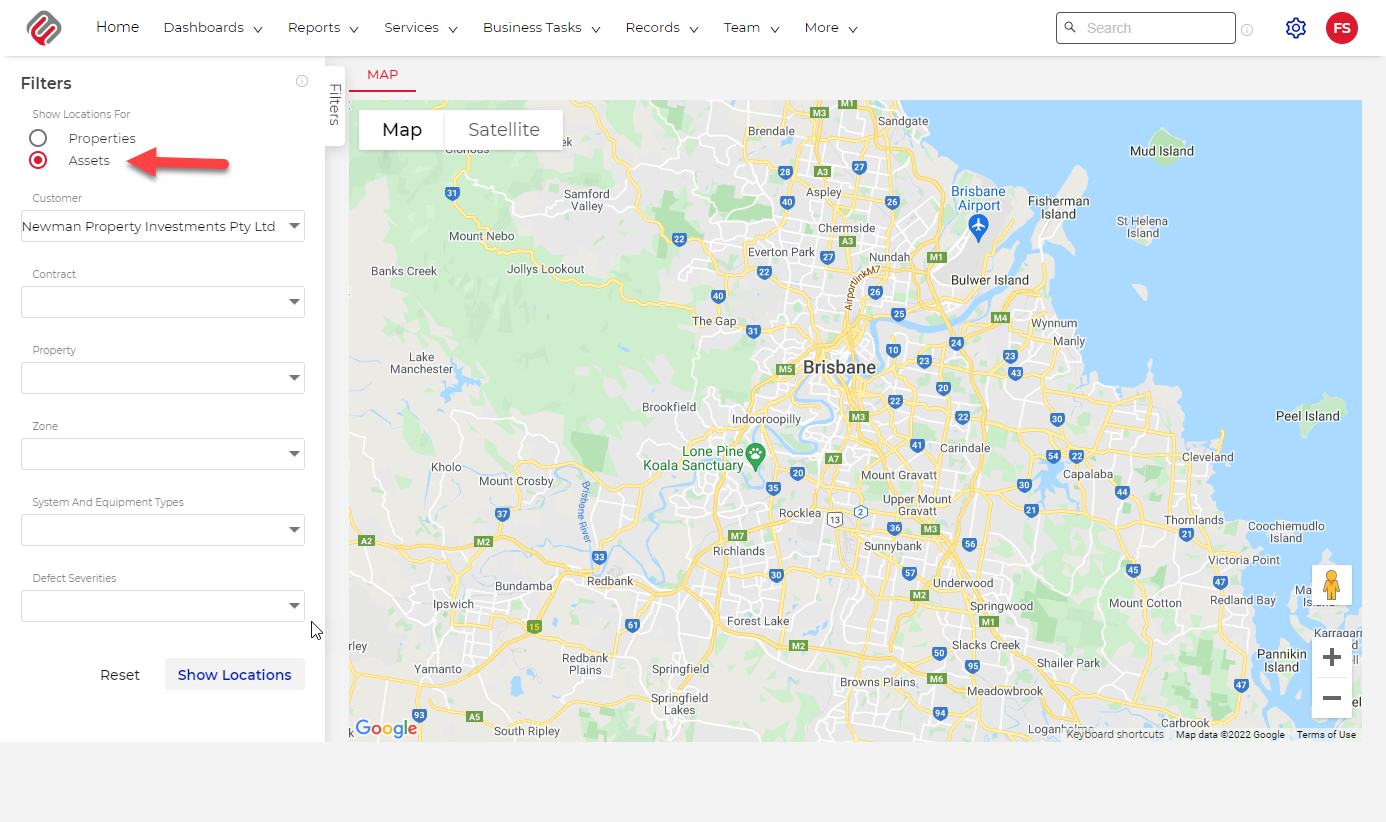 3. Select [Show Locations] once you have set the Filters and the Assets will appear on the map on the right.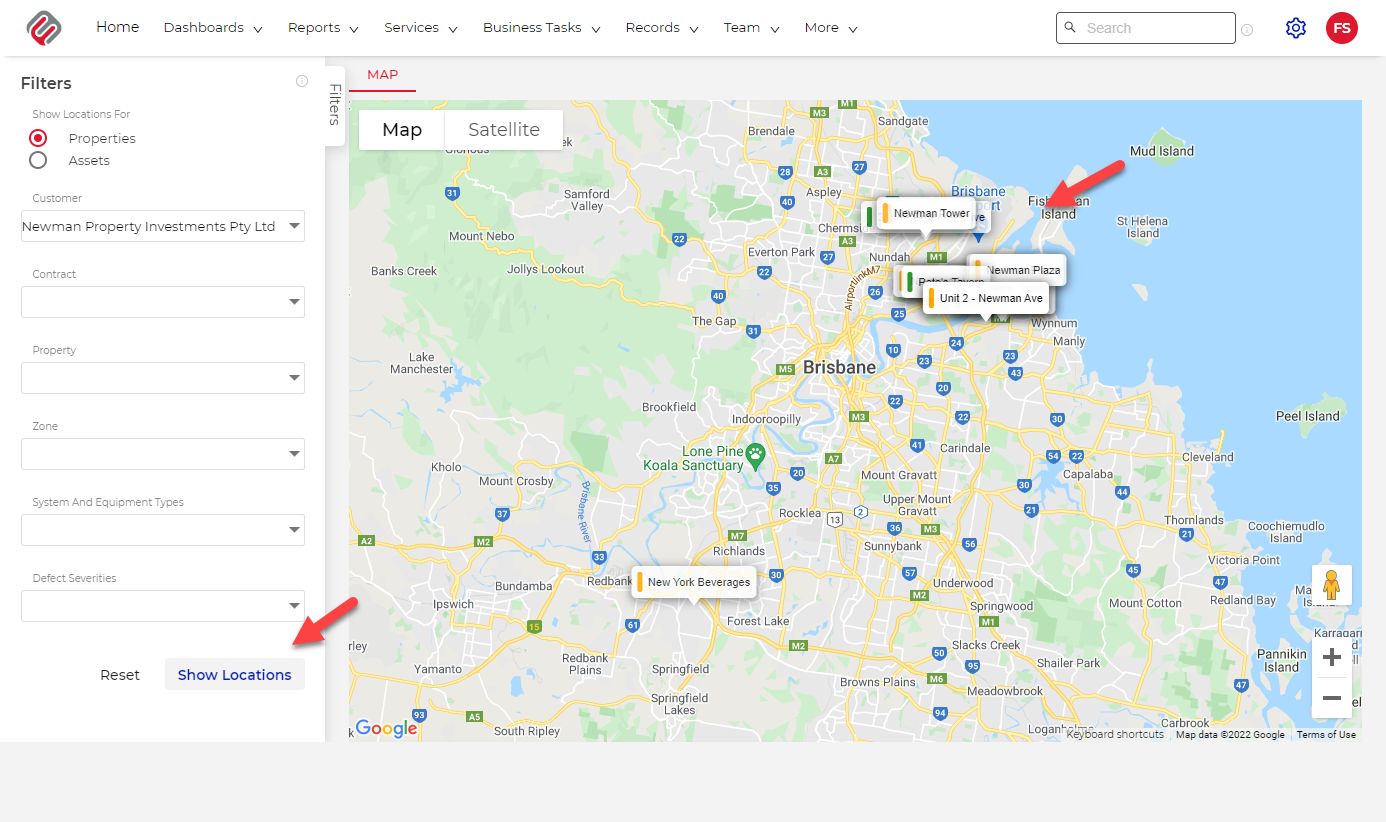 4. Each pin on the map will display where the Asset is located. Each pin will also display Green if there are no Outstanding Defects, Orange if it has Non Critical Defects and Red if has a Critical Defect.
5. You can select a pin to view additional information relating to that Asset.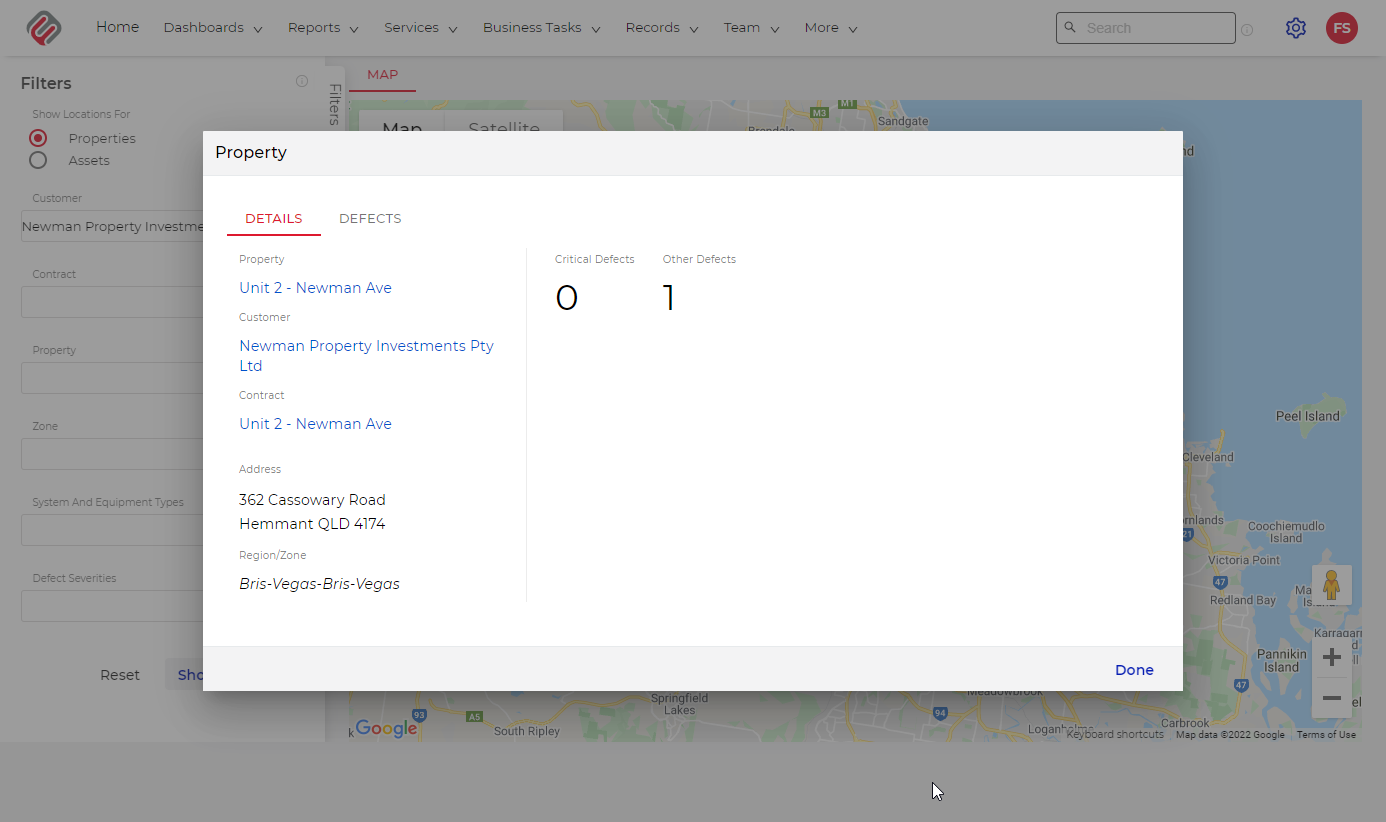 6. You can navigate to a Defect by selecting the Defect ID under the [Defects] tab