Overview
Routine Activities (RAs) are the inspection jobs that need to be carried out on a periodic basis. RAs need to be generated regularly and are based on the Product Inspection periods set up against the Properties.
An RA can be assigned to one or more Employees where they will then be available on the mobile device for Technicians to update.
Generating a Routine Activity
1. Open the [Routine Activities] screen from the menu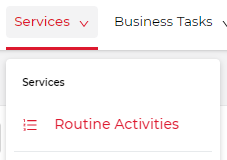 2. Select [Generate] to open the Routine Activity Generation screen.

3. Enter the Date Range for which you wish to generate Routine Activities for and select [Generate].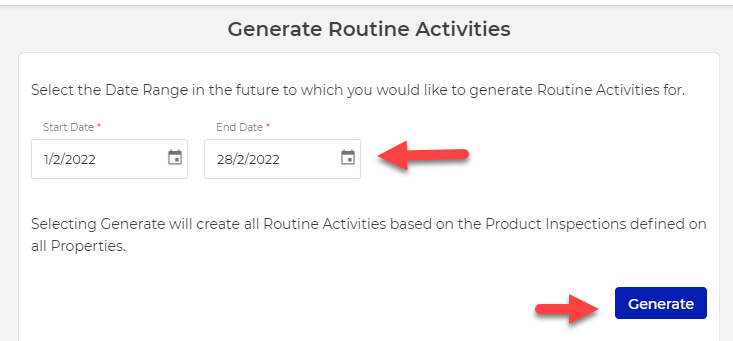 4. Upon completion which might take a little while, you can view the created Routine Activities by selecting [Show Generated RAs]. This will take you to the Routine Activities screen where the records will be filtered by today's date.